Welcome to our website, please navigate freely to find useful information about our company, our services, and employment opportunities.
VM Utility Services is a 100% minority owned company certified by The Supplier Clearinghouse offering comprehensive Vegetation Management services.
Our goal is to support the many challenges faced when vegetation surrounds a vast network of utility infrastructure (Electric, Gas, Water, Telecommunications).
Given these ongoing challenges we maintain requisite industry Licenses and additional Professional certification to ensure these problems can be solved.
We have experienced personnel with decades of collective industry experience to support the various stakeholders involved in the safe and reliable delivery of utility service to customers.

Minority Business Enterprise,
Certification # 16001026

D49 Tree Service,
Contractors License # 1019242

Right-of-Way Herbicide Application,
QAL # 144186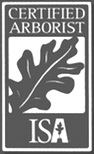 Arborist,
Certification # WE8693A
VM Utility Services is ready and eager to support your Vegetation Management needs. To request assistance, please complete and submit the e-form below. We will respond to your request as soon as possible.